The Research Exchange
|
home




Special Training Offer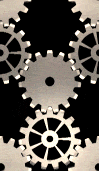 Tired of paying high commissions to a broker who loses your money?
If the answer to this question is yes, then our six week course is for you. The Research Exchange specializes in taking novice traders and investors and teaching them how to trade professionally. In six weeks, you'll call your broker and tell him "you're fired."
We teach you what the licensed professional won't, the material they learned to pass their Series Three Commodities Broker's License. We also teach you the basics of fundamental and technical analysis. In six weeks you'll know what your broker knows and then some.
Most courses of this type sell for thousands of dollars. The Research Exchange offers it for $249.99 including shipping and handling. We'll walk you through the basics and guide you through the most advanced trading strategies all in six weeks. Included in our course are:
Two Text Books
Audio Cassettes
One CD ROM: Trading strategies explained
Log book
Telephone sessions for one hour per week with an instructor
24 Hour E-mail sessions for 10 weeks
Course outline: Introduction to the markets: The fundamentals of Commodities, futures and options: Introduction to trading: Intermediate trading: Advanced trading: Being your own broker: Fundamental analysis: Technical analysis: Using the internet for trading: Using the internet for research: Trading software: Series Three License preparation.
Order today and we'll give you an extra two weeks of training. E-mail us today and we'll send you the course outline and a free guide to trading strategies.
Mail all checks and money orders (no cash) to:
The Research Exchange: P.O. Box 2983 Ventura CA, 93002
HThmPttrsn@aol.com
The is a risk of loss in commodities, futures and options trading